---
My services include singing lessons, piano lessons, and song-writing lessons.
I am here to help you achieve your next level of musicality with the music lessons of your choice. Lessons take place privately in the Kitchener-Waterloo area.
---
PIANO LESSONS
KITCHENER-WATERLOO PIANO LESSONS
DO YOU WANT TO LEARN HOW TO PLAY THE PIANO?
Whether you would like to learn the Royal Conservatory of Music method, or how to play your favourite songs by ear, I can start you off on the right track!
My experience:
Grade 8 Royal Conservatory of Music (RCM)
Experienced performer for weddings, church services, coffee houses, fundraisers, funerals, and other events
Along with having a thorough knowledge of sight-reading and ear-training, I teach
popular songs based on chord structures (a very effective method!)
Teach children and adults
For more questions, or to book your first lesson, please email me: info@lindseyminaker.com
---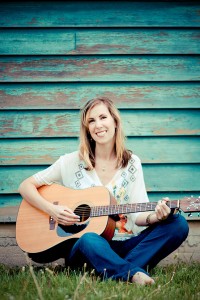 SINGING LESSONS
KITCHENER-WATERLOO SINGING LESSONS
IF YOU WANT TO LEARN HOW TO SING, OR BRUSH UP ON YOUR SINGING SKILLS, YOU HAVE COME TO THE RIGHT PLACE! Accepting students age 6 and older.
Lessons are 30-, 45-, or 60-minutes in length, depending on the student's age and
level.
My qualifications:
Bachelor of Arts in Honours Music from the University of Waterloo
Professional background vocalist for Revelation Sound (www.revelationsound.ca) and AME Recording Studio (www.amerecordingstudio.com)
Have sang on various albums, including: Derrick Drover, Carrie Guse, Adam
Padfield, Stephanie McIlroy, Vertical Skyline, and The Embassy Band
Experienced in classical music, pop, rock, R&B, and jazz
Vocal director for "Concept" (high school show)
Attended the Ontario Education Leadership Centre (OELC) for music
Prepare students to sing and perform in a recital each Spring
For more questions, or to book your first lesson, please email me: info@lindseyminaker.com