The things I'm writing today are more questions than answers. Indeed, the story of my life right now seems to be a big question mark.
What is the purpose in brokenness?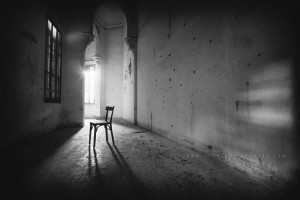 I feel like Job from the Bible. The seemingly purposelessness of his suffering jolts me. I feel it. I can taste it. The human anger and confusion rising up in a man who suffered for no wrongdoing of his own. I don't get it!
For me, why have I had to go through so many losses in the past 4 years? What was the purpose of being in a relationship, only to feel unloved, rejected, and abandoned in my time of need? Was it to teach me a lesson? Was it to be punished? Was it to destroy my faith in humanity or my faith in love? Or was it just something that happened randomly because of someone's decision?
"Meaningless! Meaningless!" says the Teacher. "Utterly meaningless! Everything is meaningless." ~Ecclesiastes 1:2
Why do marriages break up? Why do babies die? Why do young people develop terminal illnesses? Why do evil people kidnap and enslave young girls? Why? Why? Why?
I hate when people say, "Everything happens for a reason." If you're a Christian and you say this, you need to go and read your Bible to figure out if it lines up. (I'll give you a clue…it DOESN'T!!) The Bible does say that "we know that in all things God works for the good of those who love him, who have been called according to his purpose" (Romans 8:28). But that's not the same thing as "everything happens for a reason."
I recognize I'm wrestling with the same old question, "How can a good God let bad things happen?" Perhaps somewhere along the way, I began to believe that I deserved good things in my life. Perhaps I began to act as though good things would be proof of God's love for me. Ah, but I can only see the here and now…God sees the big picture, and if he is who I've always believed him to be, He's big enough to see us through crappy situations.
Perhaps I've forgotten that God doesn't need to prove his love anymore than he already has.
As I worshipped in church yesterday, we sang "How He Loves". That song always does something to me. As I closed my eyes and sang the chorus "He loves us, oh how He loves us, oh how He loves us, oh how He loves", I pictured Jesus on that cross. Tears flooded my eyes (making me wish I hadn't worn mascara), and my heart was touched. He doesn't have to prove his love. He already has! And even so, he DOES give us more blessings. We have been given "every spiritual blessing in Christ"(Eph 1:3), have been "seated with Him in the heavenly places in Christ Jesus" (Eph 2:6), and besides all these eternal blessings, he has given me material blessings, amazing friends who truly love me, a loving family, nieces and a nephew to dote on, and the gift of music.
Job never got the answer he wanted. Funny, isn't it? He went through hell, and yet he never finds out why. He hears from God, and then lets God be God. And then the story ends with God restoring all his fortunes.
I asked myself the question today whether I would want to be the kind of person who is "joyful in hope," even if at the end of my life my hope was disappointed…or would I rather be a bitter, hopeless person, whose life becomes a self-fulfilling prophecy because of hopelessness and despair. As far as it depends on me, I would want to be joyful in hope…yes, even if it means naively clinging to the hopeful passages of Scripture, and singing songs of praise when I don't feel like it. I've seen God prove Himself before, and I know He can do it again.
I would have despaired unless I had believed that I would see the goodness of the Lord in the land of the living. Wait for the Lord; Be strong and let your heart take courage; Yes, wait for the Lord. ~Psalm 27:13-14
~Lindsey